Außergewöhnliche Situationen wie alltägliches Geschehen können zu Konflikten mit dem Gesetz führen. Die Gefahr, plötzlich zum Beschuldigten in einem strafrechtlichen Ermittlungsverfahren zu werden, ist angesichts der Komplexität und Vielfalt unseres Lebens unermesslich hoch und in vielen Fällen nicht vorherzusehen.
Fahrlässigkeitsvorwürfe sind im Verkehrsbereich genauso alltäglich wie im beruflichen Leben, etwa bei der Verantwortlichkeit für Arbeitsunfälle oder Umweltverschmutzungen. Bereits bagatellhaft wirkende Sachverhalte können bei einem strafrechtlichen Schuldspruch immense Folgen haben: Die Entziehung der Fahrerlaubnis, das Verbot der Berufsausübung, der Verlust der Fähigkeit öffentliche Ämter zu bekleiden oder dienstrechtliche Folgeverfahren und viele andere außerstrafrechtliche Sanktionen werden vielmals unterschätzt.
Andererseits ist bereits die Tatsache, Beschuldigter in einem strafrechtlichen Ermittlungsverfahren zu sein, für den oder die Betroffene ein nur schwer handzuhabender Umstand. Die persönliche Betroffenheit, Unerfahrenheit aber auch Überforderung und der persönlich nachvollziehbare Wunsch zur Erklärung oder Rechtfertigung erweisen sich in der Verteidigung gegen einen strafrechtlichen Vorwurf meist kontraproduktiv.
Regelmäßig steht hier der betroffene Laie einem staatlichen Apparat gegenüber, deren Mechanismen und Denkweisen er nicht kennt und unterschätzt. Deshalb lautet der wichtigste Rat in der Strafverteidigung, so früh wie möglich anwaltliche Hilfe in Anspruch zu nehmen, um kein Verfahrensstadium zu verschenken. Aber auch um nicht zu korrigierende Fehler zu vermeiden.
Wir verfügen über Kompetenz und langjährige Erfahrung bei der Verteidigung sowohl auf allen Gebieten des Strafrechts als auch in Ordnungswidrigkeitenangelegenheiten. Diese Erfahrung kommt uns auch bei Vertretung von Opfern von Straftaten zu Gute.
We advise you personally.
To avoid waiting times for you, please make an appointment. Call us or send us an appointment request via the contact form.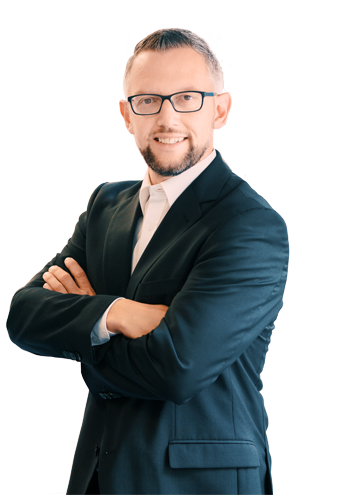 Danny Graßhoff
Lawyer
Specialist lawyer for social law