The BSKP Chi­na Desk has exten­si­ve expe­ri­ence with invest­ments of Chi­ne­se com­pa­nies in Ger­ma­ny. Our team also inclu­des a Chi­ne­se lawy­er (Lü Shi) with her regis­tered office in Ger­ma­ny, Mrs. Yanxia Zhou, so that we can offer a wide ran­ge of Chi­ne­se legal advice ser­vices tog­e­ther with our Chi­ne­se coope­ra­ti­on partners.
BSKP has its fin­ger­tips at the pul­se of glo­bal legal and eco­no­mic deve­lo­p­ment, inclu­ding the Chi­ne­se economy's con­tri­bu­ti­on to glo­bal inte­gra­ti­on. We under­stand the busi­ness and cul­tu­ral divi­de bet­ween Chi­na and the Wes­tern eco­no­mies. Fle­xi­bi­li­ty and respon­si­ve­ness with regard to our cli­ents are the­re­fo­re important gui­de­li­nes for our work.
We do not limit our ser­vices to the inter­pre­ta­ti­on of rules and regu­la­ti­ons, but advi­se our cli­ents with the per­spec­ti­ve of an inter­na­tio­nal entre­pre­neur, with indus­try know­ledge and com­mer­cial back­ground in order to opti­mi­ze the needs of our cli­ents. Our task is to find the solu­ti­on for your problem.
We can offer you our ser­vices in Chi­ne­se, Ger­man and Eng­lish, but also in several other Euro­pean languages.
In addi­ti­on, we also sup­port our cli­ents in admi­nis­tra­ti­ve tasks such as trans­la­ti­on, nota­ry public, accoun­ting, insuran­ce, visa and resi­dence per­mit, so that our for­eign cli­ents have only one con­ta­ct person.
---
Dr. Broll · Schmitt · Kauf­mann & Part­ner (BSKP) 于1990成立,集税务、财务和法律服务于一体的一家德国本土事务所。到目前为止,BSKP已经在德国10个重要城市有了自己的办公室。
BSKP中国事务部对于协助中国客户投资德国有着丰富的经验。我们的团队中还有资深的中国律师在德国与她在中国各主要城市的专业团队为海外客户提供全方位的中国法律服务。
BSKP洞悉全球法律和经济发展趋势,了解中国对于全球一体化的重要贡献,深刻理解中西方经济体之间商业和文化的差距。所以,具有灵活性和适应客户需求是我们重要的工作准则。
我们提供给客户的咨询建议不仅仅局限于对法律和条款的解释。更重要的是,我们将用国际企业家的理念,可靠的行业和商业知识,优化客户需求。我们的任务是协助客户找出问题并能解决问题。
我们能以多种语言提供服务,如中文,德文,英文,根据客户需要,我们也可以提供欧洲其他语种的服务。
另外,我们还为客户提供附属服务,如翻译,公证,代记账,保险,签证与居住许可等,以便客户尽量减少与多个窗口进行沟通带来的障碍。
如您有任何问题,请随时联系我们中国事务部。
We offer Chinese clients the following services in German law including tax law:
tax consultancy and tax compliance
accounting and tax accounts (accounting, annual accounts, payroll accounting)
Business Migration services
establishment of companies
contracts (preparation, examination, negotiation)
cross-border dispute resolution
international trade
merger & acquisition
IP/IT
labour law
office services
我们的中国事务部为中国客户提供以下与德国有关的法律和税务咨询服务:
税务咨询与税务合规
财务与税务申报 (报表,记账,工资)
投资移民
公司 (商业设立和咨询服务)
合同(起草、审核和谈判)
跨国争端解决
并购
国际贸易
知识产权/专有技术
劳动法
公司秘书服务
We offer German clients the following legal and tax advisory services for their activities in China:
foreign direct investment (JVC, WFOE)
tax consultancy and tax compliance
agency, distribution and licensing
computers and software
credit and Finance
labour law
project management, construction law (EPC)
intellectual property rights (IP)
international trade
litigation and arbitration
Merger & Acquisition (M&A)
outsourcing
real estate
international sales contracts
transport and logistics
visa and residence permit
我们的中国事务部为客户提供以下中国法律和税务咨询服务:
外商直接投资 (合资,独资)
税务咨询与税务合规
代理、分销和许可
计算机和软件
信贷与融资
劳动法
工程、采购和建设
知识产权
国际贸易
诉讼与仲裁
并购
分包与服务
房地产与租赁
货物销售
海运和物流
签证与居住许可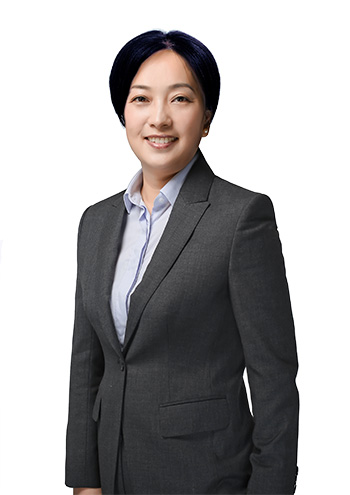 Hongxia Shi
Master of Laws (LL.M)
Lawyer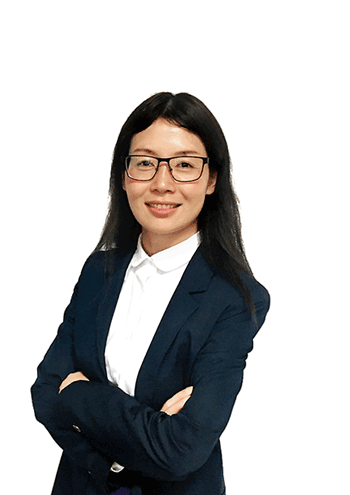 Yanxia Zhou
Master of Laws (LL.M)
Master of Business Administration (MBA)
Lü Shi (Chinese lawyer)